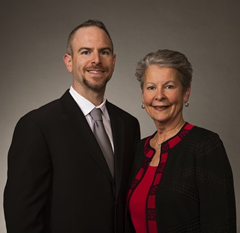 Steele Financial Solutions Can Help You With Retirement Planning
Your family's finances are our family's business!

Tema L. Steele, MBA
Founder & Co-Owner
Joel I. Steele, CLU
Partner & Co-Owner
As previously featured in:
Kiplinger's Personal Finance
Courier-post (part of the USA Today Network)
How ready are you for retirement?
If you're like most people working without a financial professional, the answer is probably "not very" or "I'm not sure" but that's okay. We have been helping people with retirement strategies for over 40 years, and whether you've done tons of preparation or none at all, we are here to help. We will meet you wherever you are in the journey, and get you on the road to retirement success.